Soul Flex Digital | Sunday Drive PT 2 (Out 2nd March 2015)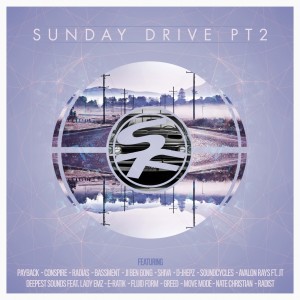 After the success of its predecessor Soul Flex up the ante with the Sunday Drive Lp part 2. 20 tracks, hand picked to cover a broad spectrum of the SFD sound.
A year in the making, this is a defining release for the label showcasing many talented producers pushing the liquid sound forward with various styles.
Featured Artists: Payback – Conspire – Radias – Bassment – Ji Ben Gong – Shiva – D-JHeps – Soundcycles – Avalon Rays – Lady Emz – E-Ratic – Fluid Form – Groove – Move Mode – Nate Christian – Radist
Exclusive Beatport Release : Monday 16th February
Release date : Monday 2nd March
Soul Flex on Facebook | Soul Flex on Twitter | Soul Flex on Soundcloud