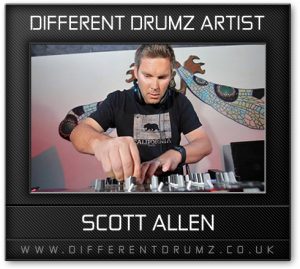 Scott Allen grew up in Seattle, Washington USA, and was a big music lover at a young age. At 10 years old, he fell in love with new wave music and the synth driven tunes of the early 80's. A couple of years later, he began a new passion, collecting Hip-Hop music. Most of Scott's influence in his music production comes from these early inspirations. Whether it's Michael Jackson, EPMD, Big Daddy Kane, NWA, or 80's synth pop, he knew he had a passion for music and would search for the latest rhythm and sound that would satisfy his soul.
When Scott was 18 years old, he moved to the L.A. area to attend college and play water polo at Chapman University. When he moved into his dorm room he met his future deejay partner and Neosoul band partner, Tim Andren. Scott and Tim would spend hours talking about music and seeing who could supply the best, most underground hip hop tune with the most addictive beats and sounds. During this period in his life Scott was introduced to Breakbeat, Hardcore Breaks, early Jungle, and Ambient Dub Music. Scott immediately fell in love with the overall feel and freedom with the music. Almost every weekend he would drive to L.A. began scour all of the L.A. music stores and would attend club events to experience his new found love.
At about the age of 21, Scott and his roommates bought their first set of turntables and the passion for the music grew into an intense love. About 2 weeks after he bought his turntables, he was already circulating his mix tapes and getting booked to play at clubs and parties in L.A. After a year or two of playing local shows, Scott began playing shows all over the USA and Canada, exposing these areas to the Neosoul breakbeat sound. He was fortunate enough to play alongside such heavy hitting acts as DJ Dan, Donald Glaude, Bassbin Twins, and many other big names.
When the breakbeat scene slowed down around 2001, Scott went back to his roots in electronic music and began enjoying the sounds of Jungle music, only now the music was more refined. He began to go to Drum & Bass events and would catch LTJ Bukem & Conrad, and the rest of the Good Looking crew every time they would perform in the Southern California area. He was drawn to the melodic, jazzy, and ethereal sounds of Drum & Bass music, and he especially liked it with Conrad hypnotically weaving his lyrics over the tunes. He began collecting Drum & Bass records and also started producing Drum & Bass in about 2004. It was also around this time that Scott further developed his passion for Reggae and Dub music. You can definitely hear the influence that these genres of music have had in his music.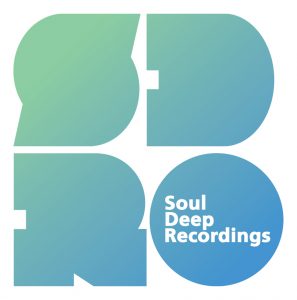 His production became more serious when people started hearing his songs and began to show interest in wanting more of his sound. After a few years of producing and getting a number of tracks signed to major labels, such as Fokuz, Celsius, Good Looking, Telluric, Celsius, and Have-a-Break, Scott decided to start his own label called Soul Deep Recordings. Since Soul Deep's inception in January 2011, the label has seen a great amount of success and has been established as one of the top Liquid/Deep/Jazzy labels in the music game. Scott keeps himself busy, pushing the record label and playing shows as often as he can. Scott has many forthcoming projects in the pipeline, including a collaboration EP with Critical Event slated for release on Fokuz Recordings in mid 2018. Stay tuned for more information.
Scott Allen hosts 'The Sounds Of Soul Deep Show' on the last Saturday of every month from 9PM (GMT) right here on Different Drumz Radio playing all sorts of fresh and forthcoming tracks including plenty of exclusives from the Soul Deep camp, make sure to check him out!
Useful Links
Scott Allen Facebook | Scott Allen Facebook Artist Page | Scott Allen Twitter | Scott Allen Mixcloud | Soul Deep Recordings Website | Soul Deep Soundcloud | Soul Deep Twitter | Soul Deep Facebook