Soul Deep has established itself as one of the hottest labels bringing quality Drum & Bass to all D&B lovers. The label features a number of talented artists and a diverse sound, with songs from many different styles of Drum & Bass. Whether it's deep, liquid, jazzy, or atmospheric, Soul Deep is committed to releasing timeless songs that satisfy the Soul.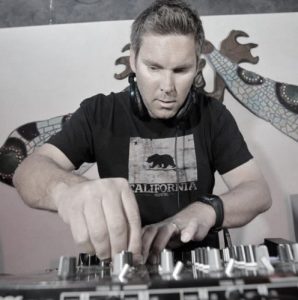 Scott Allen launched the label in 2011, and their songs are available at all major mp3 stores. Here is a list of some of the artists who have releases on Soul Deep:
Paul SG, Phat Playaz, Malaky, dRamatic & dbAudio, Furney, Sevin, Madcap, Dynamic, Blade, Arp-1, mSdoS, MJT, Soultec, Flowrian, Scott Allen, Kasper, Loz Contreras, Macca, Soul:Motion, Blue Motion, Soul Connection, HumaNature, j:logic, Greekboy, Broken Drum, Duoscience, Qumulus, Jetfunk, Bert H, A.K.A, Jrumhand, Blade, Payback, Flame, Kredit, Colossus, Conspire, Treex, M-Church, Mitekiss, Euphorics, Thesis, Actraiser, Lurch, Wyman, Future Engineers, Deeper Connection, Subsid & L-Side, and many more…
Scott Allen hosts the Soul Deep Recordings Show on the last Saturday of every month from 9PM (GMT) right here on Different Drumz Radio playing all sorts of fresh and forthcoming tracks including plenty of exclusives from the Soul Deep camp, make sure to check him out!
Useful Links
Soul Deep Recordings Website | Soul Deep Facebook | Soul Deep Soundcloud | Soul Deep Twitter