Mr Nitro & Highpass – Voyager EP | DDR011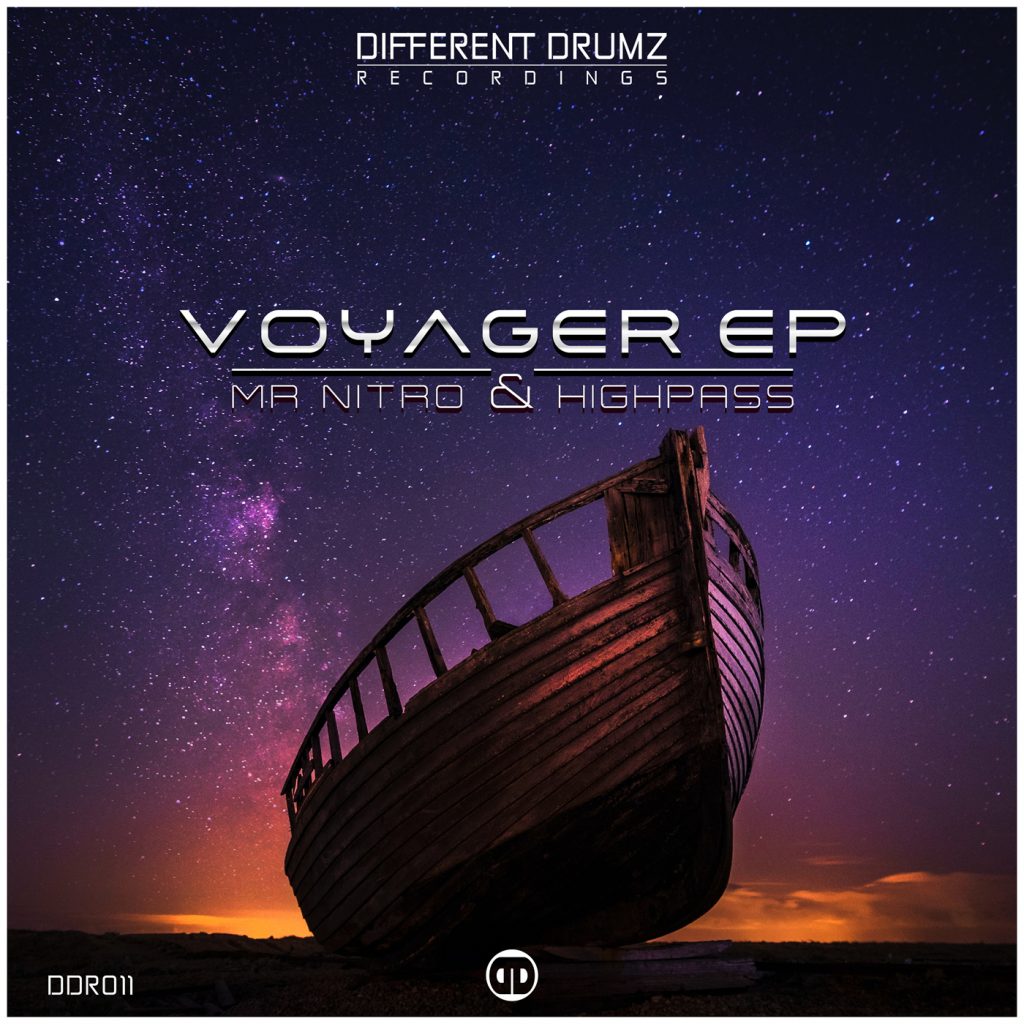 Mr Nitro returns to the DDR imprint in collaboration with Welsh producer Highpass with a beautiful 3 track EP featuring three liquid drum and bass tracks set to take you away, this is the 'Voyager EP'.
We start the journey with the title track 'Voyager' and as the track title would suggest this track is exactly that, a voyage! We ease you into the beginning of the adventure with ethereal pads and vocal layers before taking off into powerful drum breaks and launching you out to the abyss with big sub-driven basslines that are sure to shake any dancefloor.
The second offering of the EP is 'Structured Beauty'. This is a soulful little liquid drum and bass roller that sits you in cruise control for the mid part of the journey with its smooth strings and chilled piano licks before dropping into soothing double bass riffs and thought-provoking vocals.
We prepare for landing with the final track 'Idle Reflections', yet another quality contribution to the EP with dreamy pads, cosmic sounding synth arpeggios, intricate and evolving breaks complemented by powerful and uplifting bass phrases.
In summary, Mr Nitro & Highpass have come together to create a beautifully crafted three-track liquid drum and bass EP that will take you on a voyage from start to finish making it a quality addition to any DJ's tracklist and the DDR catalogue!
This track is out now in all major digital stores and streaming platforms!
Buy This Release
Bandcamp | Juno Download | Beatport | Amazon | Deezer | Spotify | Apple Music
Audio Previews
Useful Links
Different Drumz Soundcloud | Different Drumz Facebook | Nitro Artist Profile | Nitro Website | Nitro Soundcloud | Nitro Facebook | Highpass Soundcloud | Highpass YouTube | Highpass Instagram