Kr33per ft. Mr Nitro – Interrelation EP | DDR013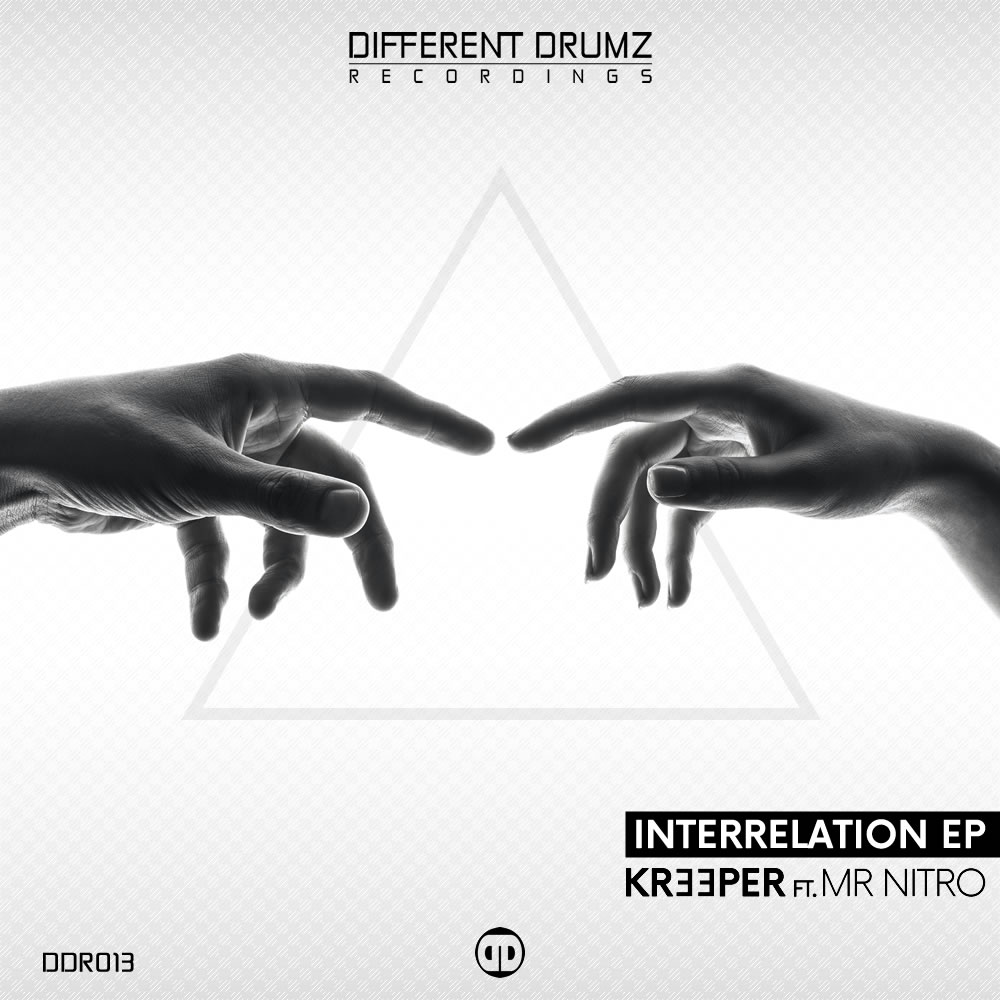 Different Drumz Recordings welcome a new UK based artist 'Kr33per' to the fold with a beautiful 3 track liquid drum & bass release to soothe the soul, this is the 'Interrelation EP'.
After a string of lovely releases on various labels such as Midnight Sun, DNBB, Bonafide, Prismic & C Recordings, Kr33per may be new to the scene but he is making waves and already standing out as a quality soulful drum & bass producer that will without a doubt be one to watch in the future! Essex based producer Kr33per shows no sign of slowing down and adds to his discography with a beautiful 3 track liquid drum & bass EP right here on Different Drumz Recordings! 
This release offers three soulful drum & bass tracks that are sure to hit your heart strings including 'Running Back To Me' which is a powerful track featuring vocals from Kr33per himself and created in collaboration with our very own Mr Nitro adding his signature sound to the crisp beats and ever evolving bass edits! The standard stays high with the solid bass driven liquid roller 'Dependance' and the delicate piano licks and sultry female vocals of 'Be Something'. This is a must-have release for all DJs that love their soulful, vocal driven liquid drum and bass and we are proud to have Kr33per on the DDR roster!
This release is out now and available from all major digital stores and streaming platforms!
Buy This Release
Bandcamp | Juno Download | Beatport | Amazon | Deezer | Spotify | Apple Music
Audio Previews
Useful Links
Different Drumz Soundcloud | Different Drumz Facebook | Kr33per Instagram | Kr33per Soundcloud | Nitro Artist Profile | Nitro Website | Nitro Soundcloud | Nitro Facebook