Ji Ben Gong – Liquid Base Vol.1 Promo Mix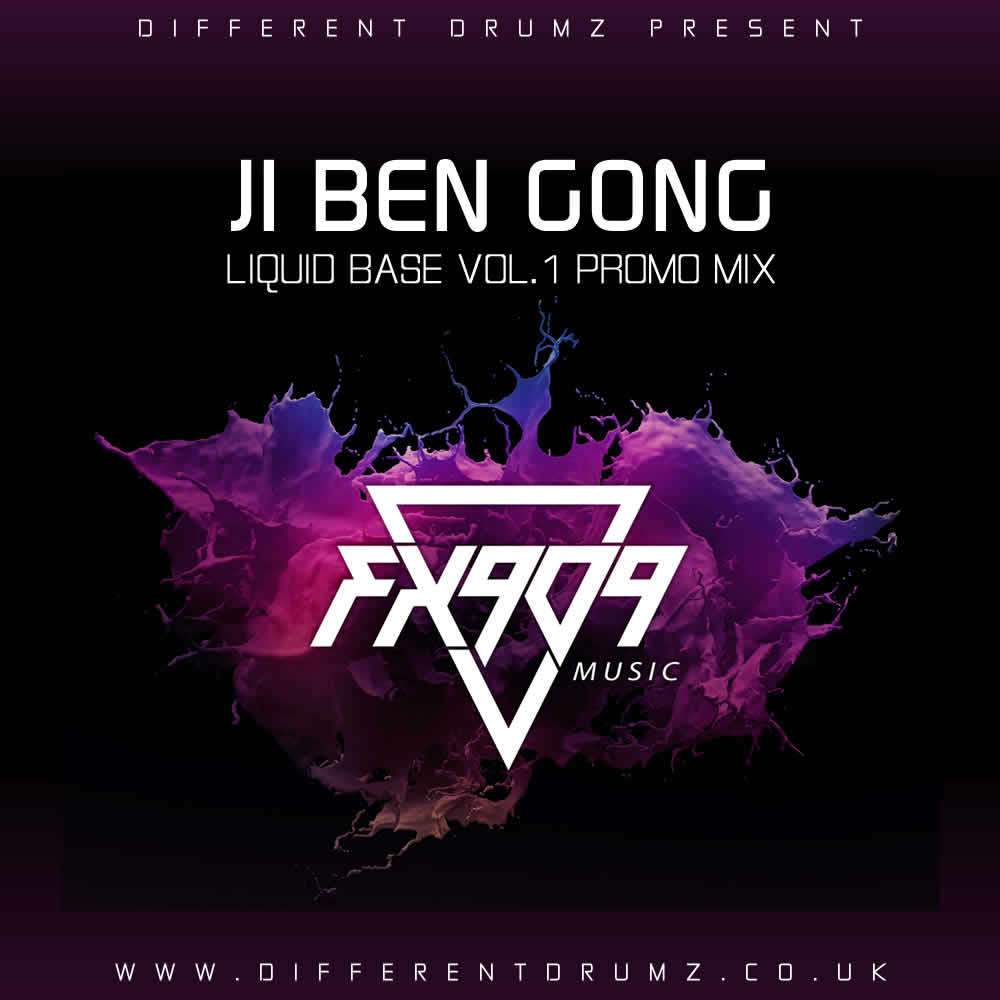 Ji Ben Gong presents a fresh new liquid drum and bass promo mix that is available for free download. This mix was put together to help promote the forthcoming 'Liquid Base Vol.1' release that is due out on FX909 Music  and will be available on all major digital platforms and streaming sites from 07/06/2022. This mix features a selection of tracks from the forthcoming release as well as some other sneaky dubs and free downloads too from artists such as United Souls, Gravit-E, Bluefootjai, Ji Ben Gong, FX909, Random Movement & more… Enjoy!!
If you are feeling this mix then feel free to like and share on all your favourite social networks and grab yourself a copy of 'Liquid Base Vol.1' on release day. All support for this release is greatly appreciated!
The Track List
1. United Souls – Last Night [DDR Free Download]
2. Cnof & Green Vibes – Golden Sketch [Fokuz Recordings]
3. Da Tu – All I Ever Wanted [Liquid Base Vol.1 | FX909 Music]
4. Gravit-E – Tender Love [Bootleg]
5. Nic ZigZag – Let You Go [Live History Records]
6. Bluefootjai – Therapy [Liquid Base Vol.1 | FX909 Music]
7. Ji Ben Gong – I Don't Wanna Let Go [Dub]
8. Decades & Mansa – Gin & Tonic [Fokuz Recordings]
9. Gravit-E – Untitled Emotion [Low Down Deep]
10. FX909 – Inspired [Liquid Base Vol.1 | FX909 Music]
11. Bert H – Salat (Random Movement Remix) [Fokuz Recordings]
12. Rezilient & Luciano – Distance [Fokuz Recordings]
13. Ji Ben Gong – Gentle Breeze [Liquid Base Vol.1 | FX909 Music]
14. Twintone – All Be Yours [Liquid Base Vol.1 | FX909 Music]
15. Mr Nitro & Doddy – Pictures [Liquid Base Vol.1 | FX909 Music]
16. Citro – Tired [Liquid Base Vol.1 | FX909 Music]
The Mix