Induktiv – Overthinking EP | DDR009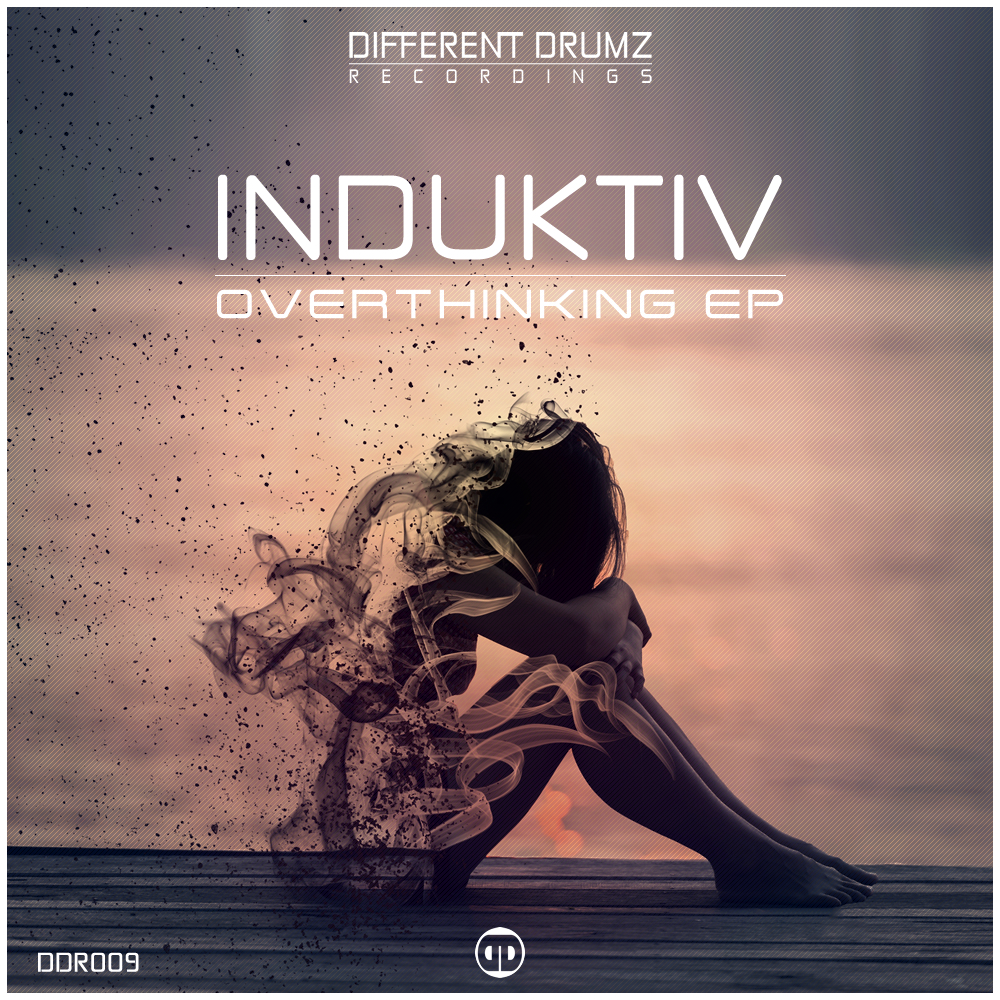 Different Drumz Recordings return with a beautifully crafted 4 track liquid drum and bass EP from another new artist to the label and rising star in the scene 'Induktiv'. Featuring four thought provoking, deep and rolling atmospheric drum and bass tracks, we are proud to introduce to you  'Induktiv – Overthinking EP'!
'Overthinking' is the title track from this exceptional EP, old 'think style' breaks laid with modern drums, gorgeous, smooth piano sounds, delicate pads and hard subs with vocal snippets that will have you thinking for sure!
Enter the second track 'Deviance' with it's liquid vibes and heavy baseline, is a monster for the dance floor. Catchy sub melodies and tough drums that give this a touch of Technimatic sound. Arps and sax hits with a lovely sweeping mid bass stab, this is a DJ weapon to use mid set to keep the crowd bouncing.
The third slice of this tasty little dnb EP titled 'Vanishing Point' is a liquid gem, a melodic sub break down with ripping mid stabs that drops into a classic Inducktiv up lifting vibes track. Deep piano, fast running, punchy drums and euphoric musical notes that is definitely one of the stand out tracks on this awesome EP and gives everyone a taste of Induktiv's sound!
Induktiv rounds up the release with the final track 'Free Your Soul'. This is another in your face, uplifting track with a "hands in the air" drop and luscious guitar riffs that sweep over you, heavy drums and a warm sub keeps this track moving, start to finish.
This is a solid debut EP from Induktiv on Different Drumz Recordings and what a great first release, this is one lush little 4 track liquid drum and bass EP that you will not want to miss out on . . .
This release is out now and available from all major digital stores
Buy This Release
Juno Download | Beatport | Amazon | Deezer| Spotify | Apple Music
Audio Previews
Useful Links
Different Drumz Soundcloud | Different Drumz Facebook | Induktiv Artist Profile | Induktiv Soundcloud | Induktiv Facebook