Zen Dub & Karas – The Dojo EP | DDR004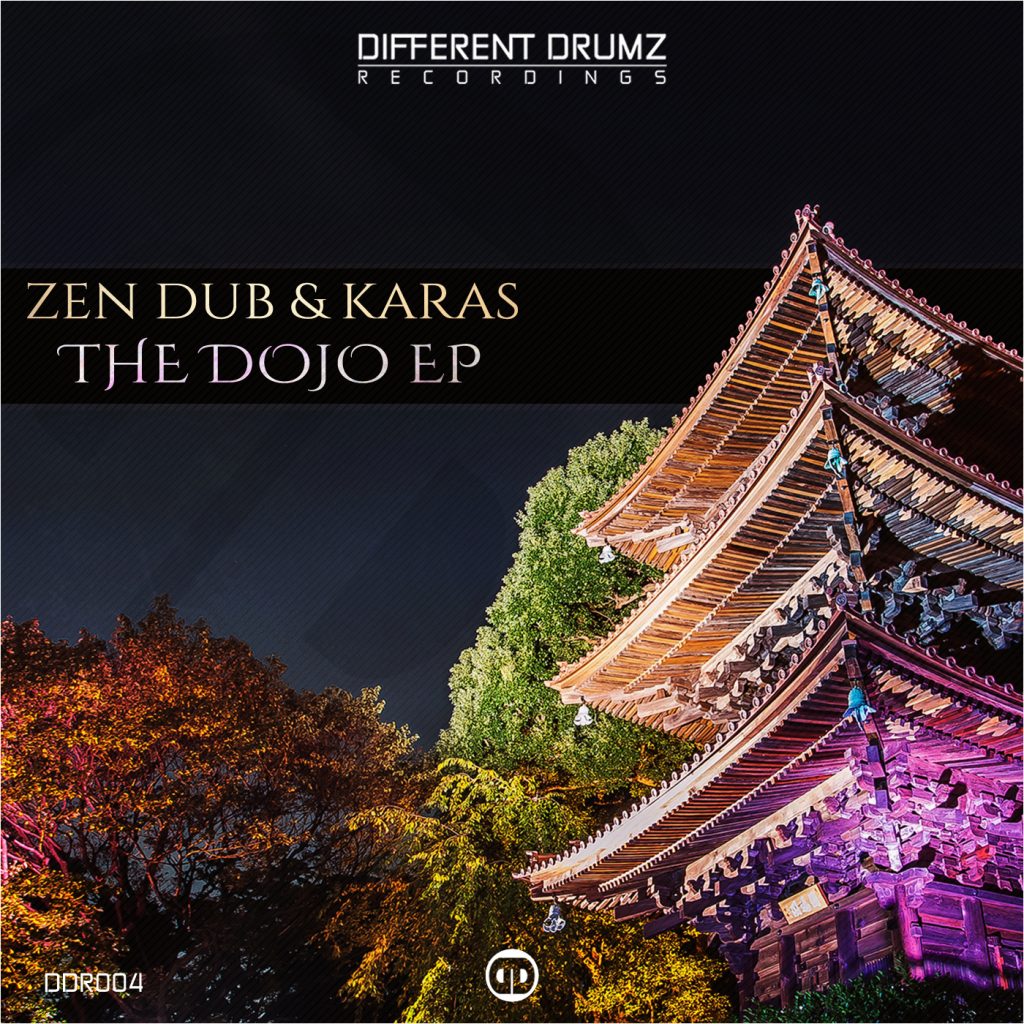 We are proud to welcome UK based drum and bass producers Zen Dub & Karas to the Different Drumz Recordings roster with an atmospheric and far East inspired  release consisting of two contrasting yet beautifully matched tracks covering two different sub genres of the drum and bass spectrum… this is 'The Dojo EP'!
The title track 'Dojo' sucks you in from the start with a dark and eerie intro featuring enchanting swells and flute tickles providing the Asian vibes that give this track it´s mysterious character. Tight and punchy drums and luscious Japanese koto plucks push the track rolling along while the deep sub and cinematic musical elements piece this excellent track together to hypnotising effect.
The second track 'Glow Worm' delves a little deeper and dirtier starting you off with clean steppy beats,  deep pads and vocal swells that take you on a journey throughout the intro right up to the drop where dirty mid bass wobbles and stabs take over and spark energy into this deep and powerful track. Again, Zen Dub & Karas keep things musical with some wicked synth melody and sounds to keep you on your toes and bouncing on the dance floor.
Buy This Release

Juno Download | Beatport | TrackItDown | Amazon | Deezer | Google Play | Spotify | iTunes
Useful Links
Different Drumz Soundcloud | Different Drumz Facebook | Zen Dub Facebook | Zen Dub Soundcloud | Karas Facebook | Karas Soundcloud