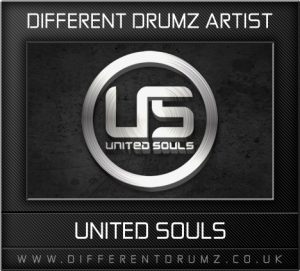 United Souls is an emerging drum and bass trio hailing from West Sussex. The group is composed of three talented DJ/Producers with years of experience in the drum and bass scene: Bloque, Mr Nitro, and Eazy G.
Together, they are driven by their shared love for melodic liquid drum and bass, infusing their music with soulful melodies, intricate rhythms, powerful basslines & their music productions have already landed them several releases with various respected record labels such as Fokuz Recordings, Infuenza Media, Different Drumz Recordings, Liquid Drops & FX909 Music to name a few. With a strong influence from the the early jungle years, their signature sound pays homage to the roots of drum and bass, adding a dynamic edge to their productions and live performances.
Drawing from their years of experience in the drum and bass community, United Souls captivate audiences with their electrifying sets and unique music productions, establishing themselves as promising artists to watch as they continue to make waves in the industry. Their signature sound resonates with audiences, solidifying their position as promising artists on the rise in the ever-evolving world of drum and bass.
Useful Links
United Souls Soundcloud | United Souls Instagram | United Souls Facebook | United Souls LinkTree