Underdog Different Drumz Guest Mix April 2016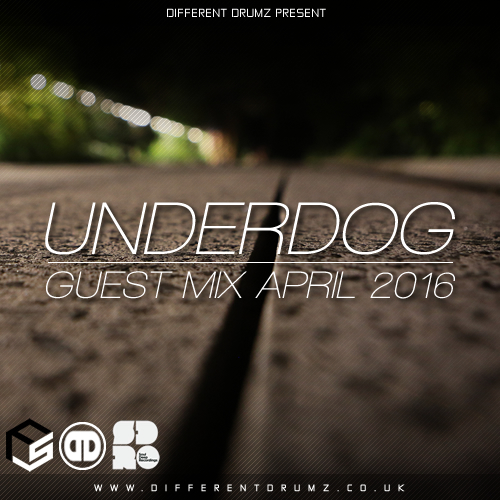 April has already turned out to be a banging month for guest mixes here at Different Drumz and we keep the pace up with the next installment from Underdog (Soul Deep Recordings / Funkstuff Recordings / Blu Saphir Records).
This is a nice jazzy little mix featuring tracks from names like Flowrian, Silence Groove, Thaigo Pery and of course Underdog himself! This mix was first aired live on Different Drumz Radio during 'The Bluezik Beatz Show' with Sy High ft Underdog, Scott Allen & Fuzz (20,04,16).
The Tracklist
1. Underdog – Tippy
2. Underdog – Squid
3. AKA & Wyman – Critical Theory
4. Blade – Iron Side
5. Flowrian – Singularity
6. Silence Groove – Of Tim These
7. Unknown – I Wish
8. Penny Giles – Wanderlust
9. Calibre – Honey Dew
10.Underdog – Point Blank
11.Madcap – Fly Away
12.Underdog – Mean To Me
13.Total Science – Notes Of Blue
14.Underdog – Antilove
15.Phase2 – Glissando
16.Thaigo Pery & Underdog – Smooth Plant
17.Thaigo Pery & Underdog – Deep Shadows
18.Velocity – Fossa Magna
19.Underdog – Your Smile
20.Skitty – Bodyguard
The Download
Useful Links
Underdog Soundcloud | Underdog Facebook