Tyrell Nexus 6 Synthesizer – Free VST Plugin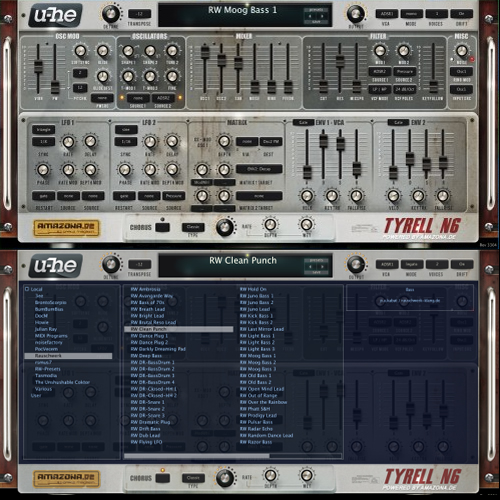 We have recently been on a mission to find some more quality free VST's to offer to our visitors and we discovered this little gem from the guys at Amazona.de, the Tyrell N6, a free software synthesizer for Mac & PC.
The synth was designed by the members of the Amazona.de site as a sort of über-synth and has some quality features and there is a free pack of presets for it we found too. The N6 is not some additional synth plug-in, but a sound generator, which was jointly developed with readers and, ultimately, programmed by Urs Heckmann (mastermind of U-He). This one is so good for a free release we just had to share it!
We have provided the download links for both the MAC & PC version of the software and a bonus preset pack (created by Kevin Schroeder) too.. what are you waiting for.. its 'get busy' time!
To view the official 'Tyrell N6' page on amazona.de click here
The Downloads