Think Deep Recordings | Andy Sim – Liquidambar LP (Out 22nd June 2015)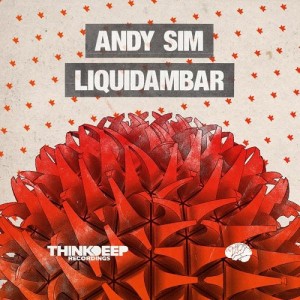 Andy Sim presents his debut album on Think Deep with eleven skillfully crafted jazz-infused tracks displaying a striking emotive resonance rarely seen in drum & bass music. From stunning melodic master-pieces like Hope and Meander (both heavily supported by LTJ Bukem), to minimal bass driven rollers Innerspace and Little Germ, and the epic elongations of Surry Hills and Inflicted VIP, this is an album that will strike accord with all lovers of the genre and beyond. It's the album to reach for on a sunny Sunday afternoon, or a tropical beach sunset, or in the early hours after a night on the tiles. The live instrumentation and beautiful vocals throughout are both captivating and catchy, and we can make no apologies if you find yourself humming it on your way to work. This is one album not to miss in 2015.
Sydney based music lover, producer, DJ and label owner Andy Sim comes from a varied musical background. With formal training in the piano, drums, violin, and more recently jazz guitar, he has developed an overwhelming passion for 'deepness'. As an artist, he has notched up multiple releases on labels such as Chronic, Fokuz, Nexgen, Phuzion, and Jazzsticks to name a few. As a DJ, his acclaimed show on bassdrive.com; 'Sydney Soul Radio' enter-tains thousands of listeners every week. As a label manager, he has developed Think Deep Recordings into a highly respected liquid drum & bass label with a reputation for releasing quality jazzy, soul infused tracks.
Despite all this he's been keeping a fairly low profile of late, but is ready to make a big splash in 2015 with his long-awaited album 'Liquidambar' finally ready to hit the stores!
Useful Links
Think Deep Recordings | Andy Sim Soundcloud | Think Deep Soundcloud