The MC Fats Collective | 624 EP (Out 1st August 2016)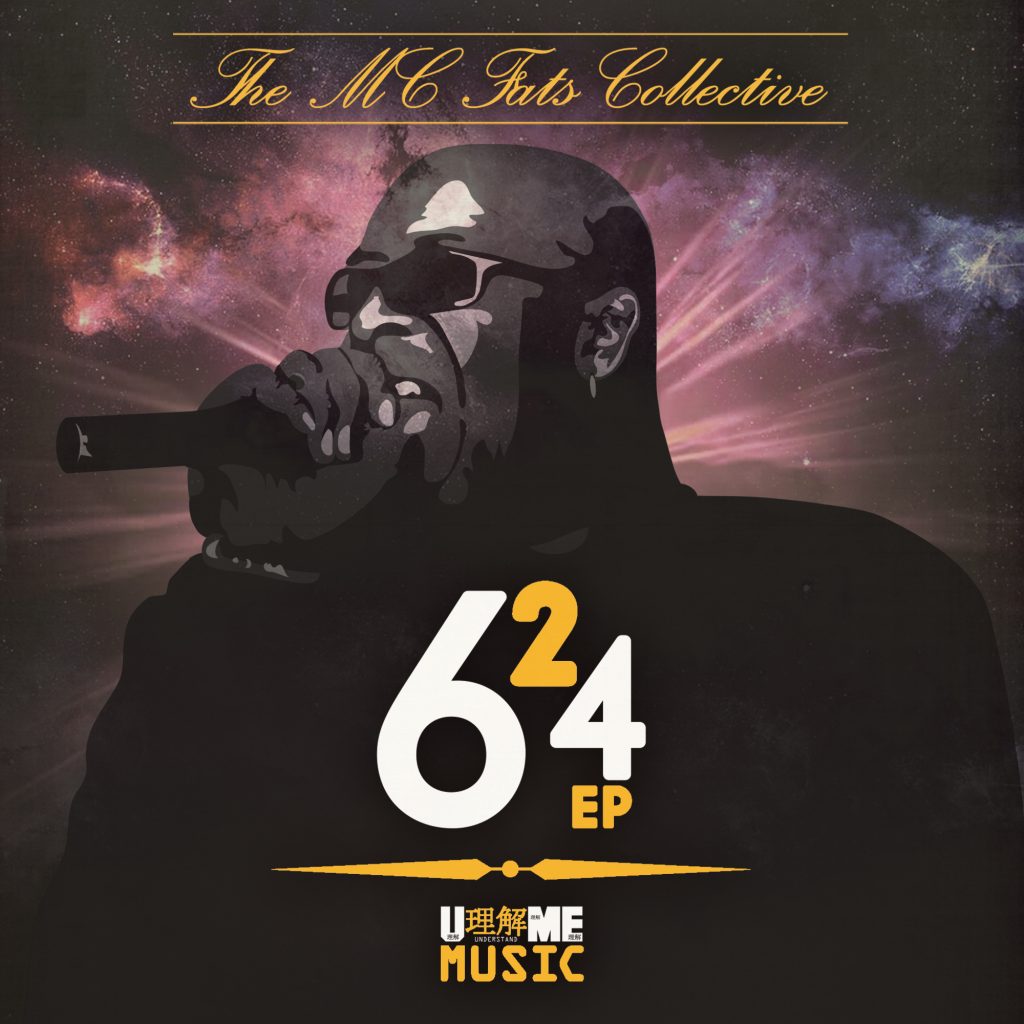 Rising from adversity and beating whatever life throws at him have been two things which have defined MC Fats' recent career. And now he adds yet another chapter with the release of the 624 EP, from the MC Fats Collective.
624 will be issued by Fats' own U Understand Me Music. On this EP we have a series of collaborations with a host of names which includes Squarewave, DRS, Philth, Brother, Mini M, Alibi and Serum, who have all been brought together for one common cause, to support MC Fats. The five tracks are all a little different too each other, reflecting the directions and motivations of all those involved.
We start off with the amazing Rise Up, featuring Alibi aka Level 2 & DJ Chap from Brazil. Sliding beats sit on top of some rising low end, as Fats delivers the vocals we all know and love. This one's got feeling, soul and so much smoothness, yet the musical accompaniment has layers and depth. The words tell of making yourself a better person no matter what. This is followed by the jazz-influenced Around The Way, which pairs Fats with Brother and Mini M. Frenetic breaks wind in and out of the mix, together with horns, keys and warming bass. No matter what you are looking for, you've found it on 624, the sounds of which are like coming home after a long journey.
It's the Philth remix of Rolling Day next, with Squarewave and DRS. Describing the artists' love for their music over some heavyweight techstep-influenced beats, DRS goes crazy on this one, increasing the pace of his rhymes in time with the music. This one's special for its variety and a chance to hear the Singing One do something different. The fourth track is the monumental Many Times, alongside Serum. This one's a roller, taking things way deep, as Fats takes things sweetly and sensitively. The power of the track comes from the beats, the bass and the vocals being in perfect harmony.
The EP is closed out with the original lick of Rolling Day. This one's a down tempo tour de force which reinforces the power of the vocalists and brings out new and different facets of what they are about. Like the whole of the EP, this one's powerful, deep and dynamic.
This release is due out in all major stores from 1st August 2016
Useful Links
UUME Beatport | MC Fats Facebook | MC Fats Soundcloud | MC Fats Twitter