The Bughouse | Mythz & Golden – Eyes Wide Shut / Guardian (Out 16th Nov 2015)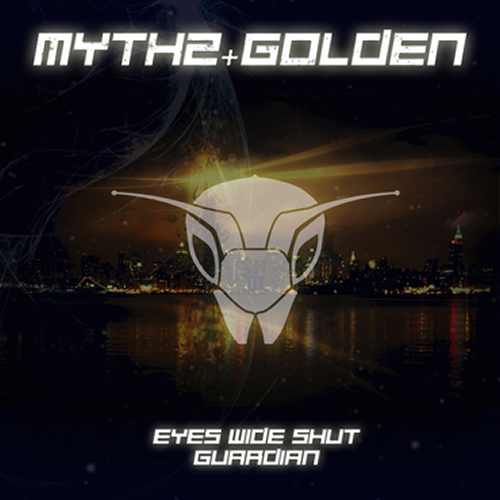 Reaching for higher heights in the drum and bass world, with a string of forthcoming releases and their eyes firmly on the prize, the sound of the Hertfordshire based artists Mythz and Golden has been long over due.
Since joining forces in late 2011, 2012 gave Mythz a.k.a Richard Anderson and Golden a.k.a. Craig Garrett the chance to work on their combined sound and create the materials to stamp their mark on the world of drum and bass music. 2012 saw them working closely with the likes of Wickaman to create the 2013 Infrared Music release "Frequency" and "Looking in my eyes.
This release would give the dnb scene a small taste of things to come from the duo and would become the birth place of the Mythz and Golden sound.
The duos debut release is now set to drop on Wickamans The Bughouse Records, entitled "Eyes wide shut and "Guardian."Eyes wide shut" shows off their ability to bring back oldskool flavors and fuse them into a modern masterpiece. Starting with spooky tones and a haunting vocal with a message, the track drops into deep sub bass with a classic reese blended with wobbly rippling tones, definitely a tune not to be missed!
Guardian" holds an upfront modern flavour blending high energy beats with a grimey bassline mixing seamlessly with Golden's vocal and backed by beautiful orchestral music. This release has something for everyone, and looks like the start of some big moves from Mythz & Golden
Useful Links
Bughouse Official Website | Bughouse Facebook | Bughouse Twitter | Mythz Facebook