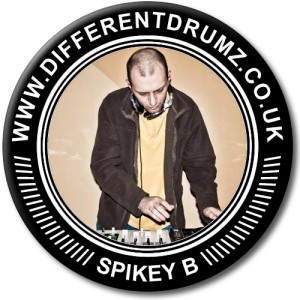 Spikey B started mixing back in 1995 and has been mixing all genres of dance music including Drum and Bass, House, Trance and Garage ever since. He started of similar to most djs, with a really old pair belt drive turntables and bog standard mixer and after getting the hang of them eventually saved up for a decent set of Technic 1210's. With the Digital music market exploding he recently bought some Pioneer CDJ's and a better mixer as well as starting to collect equipment for music production.
Spikey B has been a resident DJ on various online radio stations including Atomic Vibes, Konflct Radio, DnB Midlands (Now known as Global DNB), Planet DNB, KunninMindz and Different Drumz.
In December 2009 he decided to have a go at creating his own Radio Station and with the help of Joruhl Aka DJ Psycho Dad, Cheekz, Little Miss Donna & Ollie Gooch "Atomic Vibes Radio" was formed. He then started asking the DJs he had met over the years playing on each station if they wanted a slot and put it all in motion. After a while he came into a few complications and lost alot of time which he needed to make his own music and handed over the reins of the station to Cheekz and moved to the future.
He now spends his time working on his own productions and has big plans for his future with Different Drumz…
Spikey B Presents 'The Atomic Vibez Show' Live on Different Drumz every Wednesday 8-10PM (GMT) Make sure to check him out!