Spearhead Records | Riya – Sublimation (Out August 2015)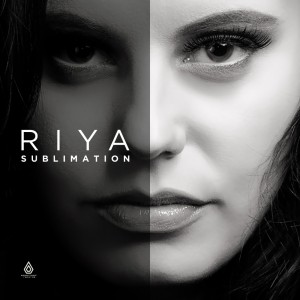 Check out this quality new EP forthcoming from Riya & the Spearhead camp, due for release in August!
Spearhead Records Present the long awaited debut LP from Riya.
Riya – Sublimation
Double pack gatefold 12″ vinyl with CD included.
This release is now available to pre-order from the Spearhead Records website, make sure to grab you copy before they run out!
**The vinyl version of this release is limited edition and WILL NOT be repressed**
Click here for the Spearhead website | Click here to pre-order your copy of this release
Vinyl Tracklist
A1) Lost Friends feat. Villem & McLeod
A2) Confessions feat. Total Science, Maverick Soul & Frank H Carter III
A3) Misunderstood feat. Hybrid Minds, BCee & Bladerunner
B1) Wears Me Down feat. Villem & McLeod
B2) Piece Of Me feat. Emperor & Collette Warren
B3) Don't You Know feat. Total Science, Fox & GQ
C1) You Or Me feat. Enei
C2) I Never Knew feat. Villem & McLeod
C3) Truth Hurts VIP feat. Zero T
D1) Still Remains feat. Hybrid Minds
D2) Fall Apart feat. Philth
D3) As Soon As feat. LSB
CD Tracklist
1) Lost Friends feat. Villem & McLeod
2) Confessions feat. Total Science, Maverick Soul & Frank H Carter III
3) Misunderstood feat. Hybrid Minds, BCee & Bladerunner
4) Wears Me Down feat. Villem & McLeod
5) Piece Of Me feat. Emperor & Collette Warren
6) Don't You Know feat. Total Science, Fox & GQ
7) You Or Me feat. Enei
8) I Never Knew feat. Villem & McLeod
9) I Don't Need feat. Break
10) Fear Bites feat. Villem & McLeod & Dynamite MC
11) Truth Hurts VIP feat. Zero T
12) Still Remains feat. Hybrid Minds
13) Fall Apart feat. Philth
14) As Soon As feat. LSB