Soul Trader Records | Silence Groove – Cheeky Growler EP (Out Now)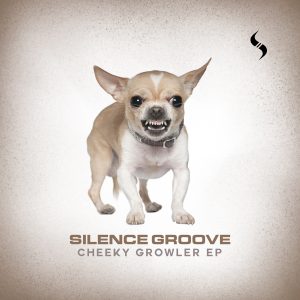 Already picking up support from the likes of Radio1 drum & bass overlord Friction, Silence Groove is beginning to set himself a place on the genre's table. Whether its remixes or standalone releases, he's slowly been making the rounds, implementing his music in sets across both the radio airwaves and live sets. His moody, diligently crafted productions are infectious. It's easy to see why he's been making the impact he has been, proving time and time again that his career is about to launch into a higher stratosphere.
Heralding from Poland, he's slowly pushing himself into Europe's every corner, cementing himself on labels in the UK and beyond. Whether it's on the Fokuz Recordings imprint or on this recent offering, he's making himself known through his carefully manufactured style. Both 'Care More' and title-track 'Cheeky Growler' present a capsule of what Silence Groove brings to the party. And it's a layering of musically which would be impressive even to the most diligent listener.
On first play, 'Care More' focuses on the subtle elements that bring together his identity. Sculpted relays of building beats begin present an intro; it's a breakbeat riddim that's about to reinforce why Silence Groove reigns supreme. Clinking symbols are held together tightly through tapped out notes, working on a melody which slowly sinks into the hard striking bassline. Drum hits add a weight which juxtaposes brilliantly with its softer elements and slowly you're brought into a piano lead crescendo. 'Care More' is careful yet heavy, demonstrating the ingenuity of his work flow.
Flipping you over, 'Cheeky Growler' is dangerously menacing. It's difficult to see how a producer can tap into such a wide range of musicality. It's almost as if 'Cheeky Growler' has been created by another producer due to the diversity of both tracks. But it's just the musicality he's built since starting his journey and it's something which shines through with every record. Nastily powerful snare punches through each skit of percussion, pushing you against the mix without a second thought. Another example of Silence Groove's ability to strike a balance with both the light and dark, prepare to become engrossed in his diligent production standard.
This release 'STR017' is due out on Soul Trader Records 3rd October 2016
Audio Preview
Useful Links
Soul Trader Beatport | Soul Trader Soundcloud | Soul Trader Facebook | Silence Groove Facebook | Silence Groove Soundcloud