Soul Deep Recordings | I-Cue – Loving The Sound EP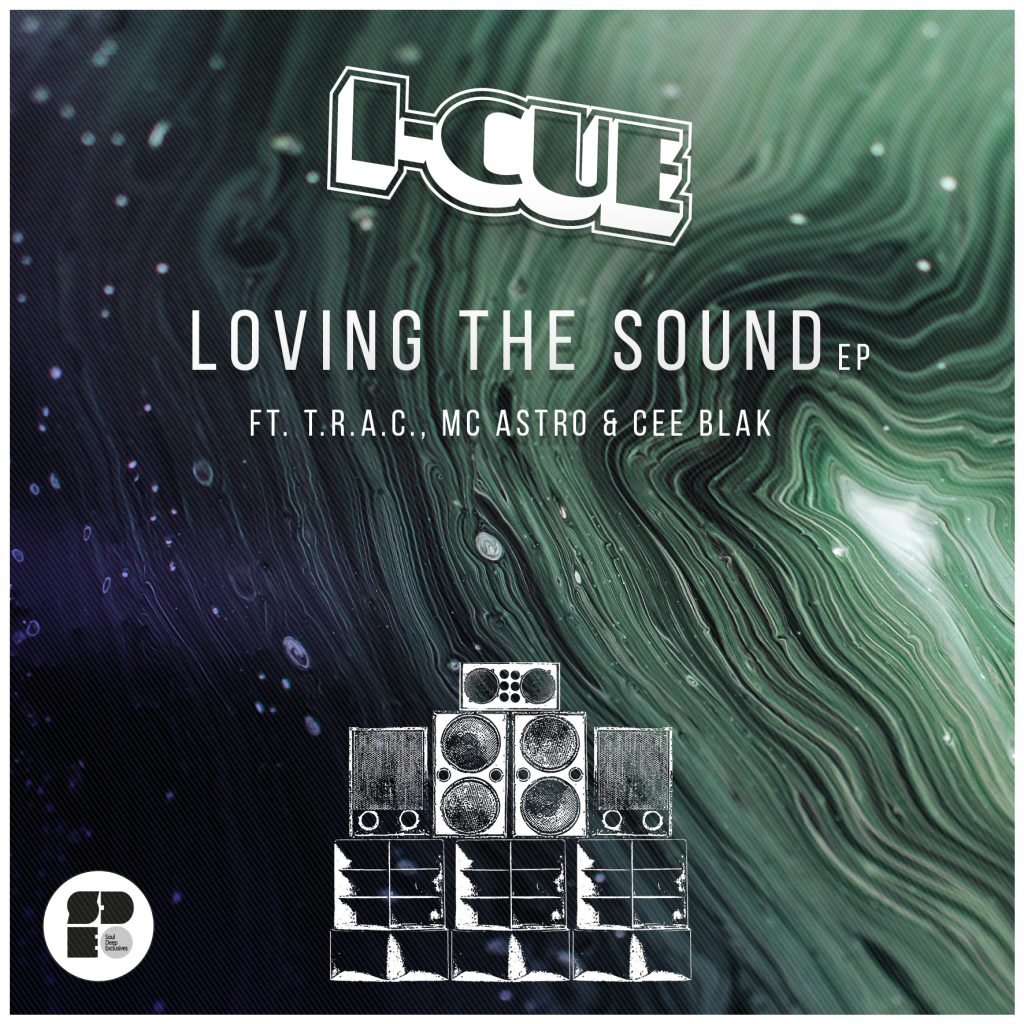 Hailing from New York City, I-CUE brings his signature sound to Soul Deep on the new "Loving the Sound EP". I-CUE has an extensive background in producing and deejaying Hip-Hop, and it definitely has influenced his Drum & Bass productions.
"Banco", kicks things off in a laid back, soulful fashion. The song features, soulful piano samples, punchy drums, sexy strings, and a deep bassline that dances below the melody.
"Starship", is up next and features rolling drums, a stepping bassline, filtered keyboard samples, funky bass samples, wailing vocals, and lush piano samples.
Up next is the outstanding vocal tune, featuring the talented T.R.A.C. & Cee Blak. T.R.A.C. blesses the song with perfect hip-hop verses, while Cee Blak comes clean with the epic chorus embellishments. Underneath the vocalists is a rolling track, featuring classic drum samples, a bouncy bassline, perfectly placed keys, and smooth strings.
MC Astro's immaculate vocals are featured on the next track, "The Sound". The song kicks off with some lovely horn samples layered with a whirling synth loop. Astro's vocals drop and transform the track to a head nodding journey into his thoughts about the love of music. The bassline kicks in underneath the vocals and brings the track to the next level.
Overall, I-CUE has produced a breakthrough EP, fusing Hip-Hop and Drum & Bass with seamless production. Essential!!
This release is out now and available from all major digital stores
Audio Previews
 Useful Links
Buy This Release |  I-CUE Soundcloud | I-CUE Facebook | Soul Deep Website | Soul Deep Facebook | Soul Deep Soundcloud | Soul Deep Twitter