Scott Allen Different Drumz Guest Mix June 2016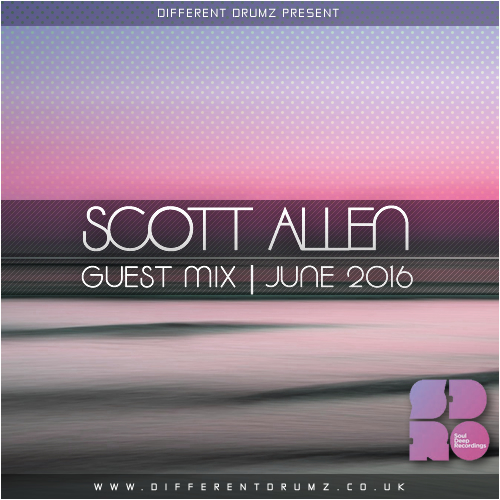 We see the return of our good friend and Soul Deep Recordings boss man Scott Allen with another 1hr mix stacked to the brim with fresh, forthcoming and exclusive Soul Deep, Exiled Recordings  and Smooth N Groove beats.
This mix is full of sneaky exclusive drum and bass beats there so make sure to keep an eye on Soul Deep Recordings official website for further details and release dates in the future…
This mix was first aired live on Different Drumz Radio during The Bluezik Beatz Show with Sy High & Friends (06,06,16).
As always we would like to say a massive 'Thank You' to Scott Allen for this next installment of soulful dnb vibes and for keeping us up to date with all things Soul Deep Recordings!
The Download
The Mix
The Tracklist
Rolfey – True Intention (Soul Deep Dub)
Dephzac – Survive (Soul Deep Dub)
Furney – Tempermental Drift (Dub)
Furney – Deeper Than You (Soul Deep Dub)
Blade – Chifres Para Ela (One Seven Six)
Blade – Baba Yaga (Smooth & Groove)
Gregory Porter – Holding On (Velocity Rmx)(Dub)
Chrizz0r & Northern Zone – Vine (Soul Deep Dub)
Redeyes, Soul:Motion & Vector – Jungle Jam (Dub)
Blade – FAY (One Seven Six)
Blade – Rattlesnake (Exiled Recordings)
Furney – So Close, So Near (Dub)
M-Church – Midnight Rain (Soul Deep Dub)
HumaNature & Apache – Spectral Advice (Fokuz Recordings)
Useful Links
Soul Deep Soundcloud | Soul Deep Facebook | Scott Allen Facebook | Scott Allen Mastering | Soul Deep Merchandise