Sample Science | Gorilla Bass – Free VST Plugin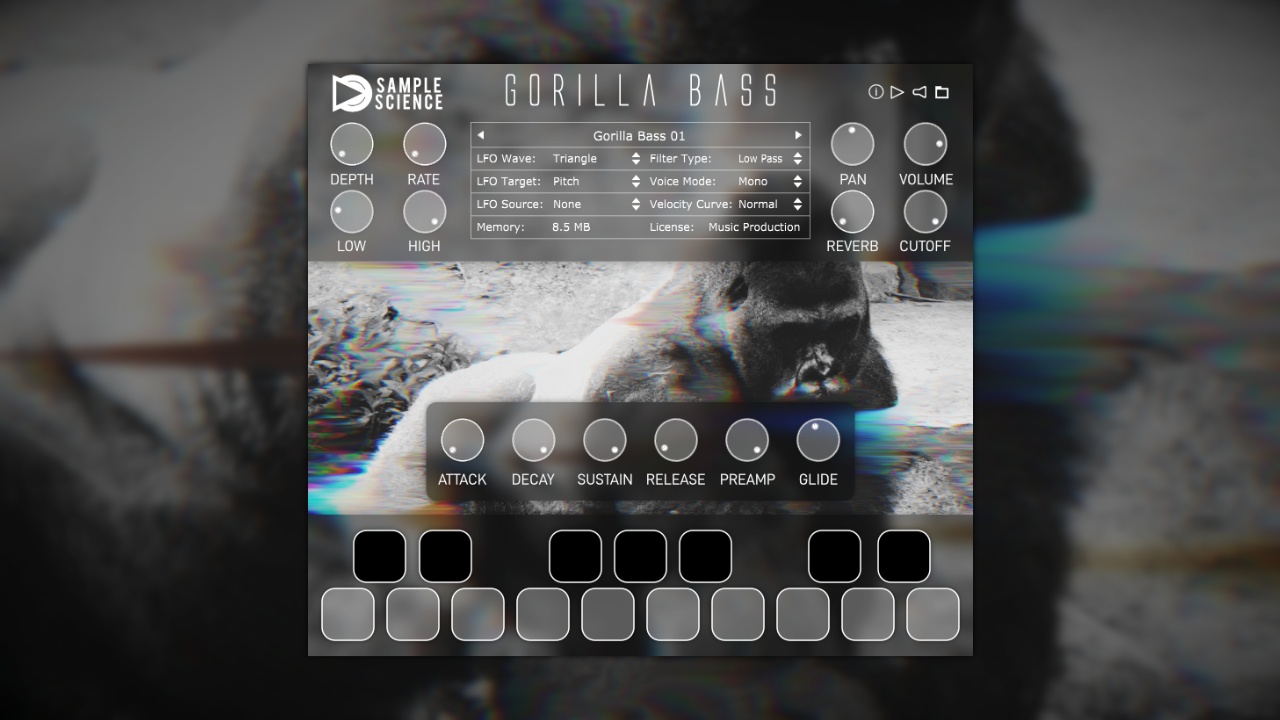 We recently stumbled across this little gem of a free VST, perfect for making a decent 'Reece' bass for your productions so we just had to share it. Gorilla Bass is a plugin made to create heavy Reese basslines for drum & bass, jungle, 2-step, and garage music productions. Each Reese Bass has been created from scratch, mastered, and heavily processed to perfection. Beware though, these sounds are grungy and loud! They'll become the less subtle bass in your plugin collection!
We have provided the download links for both Windows and MAC users below. To visit the official Sample Science website with full details on the software click here.
The Downloads