Rush Records | Hosta – Odyssey EP (Out Now)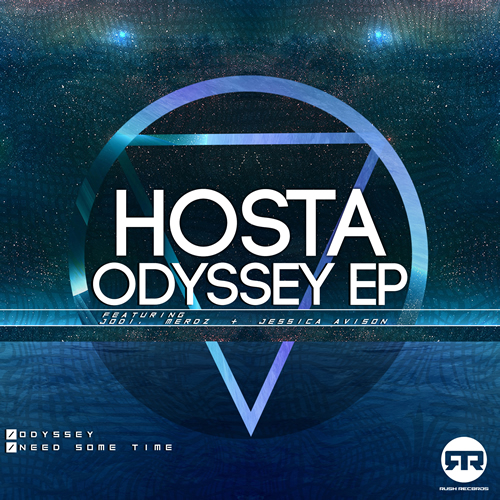 Get ready to dive into Rush Records 26th release, this time bringing you the sounds of Hosta, with his Odyssey EP. Hosta is certainly no new name to the Liquid Drum and Bass community.
With releases from several labels since 2011, Hosta has wowed the scene again and again.
Opening with 'Odyssey' along side DnB compadres Jodi & Merdz, you're presented with the perfect consummation of melody and rolling drums, each section fusing liquid pads, chilled out vocals and with a constantly movingbassline this is sure to lift you out your seat.
The flip, "Need Some Time" features the wonderful voice of Jessica Avison. Wedding singer by day, DnB songstress by night, let Jessica Avison's stunning vocals sooth your soul and let Hosta's beats move your feet.
Hosta is back with a bang with his Odyssey EP, hitting stores 14th of
August.
Rush Records Soundcloud | Rush Records Facebook | Hosta Soundcloud