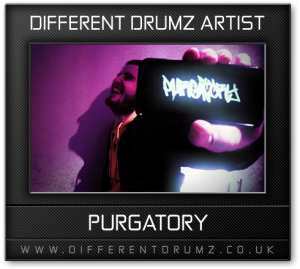 From Romford, Essex, comes a new artist with an old skool sound inspired by the 90s rave scene, dirty breakbeats, fat subs and has an appetite for performing live delivering the crowd pure energy. Since being signed to Insane Ambition Recordings, he has released one single titled 'Karma' and has more on the way.
At the age of 9, Tom Slater (composer & producer) had a fascination for dance music, turntables and mixing. After seeing how passionate he was about the dance scene, his family got him a set of turntables and within a matter of weeks he was mixing Hard-house and Trance.
After a few years of mixing, rock and grunge became an interest. Tom then started to learn how to play the drums and involved himself in many bands and orchestras. Over time, Tom started to experience the club scene and realised he didn't just want to be a part of the party but start the party. He then began hosting events hiring venues and DJs.
Since this realisation, Tom started buying new equipment such as samplers, synthesizers, MIDI controllers, effects units and music software's. Using the equipment, knowledge and passion, Tom created compositions and booked shows play giving himself the name, Purgatory.
Purgatory are a collective of many different styles of dance music such as Jungle, Hardcore-Breaks, Trance, Hip Hop, Gabba and Breaks with a live session guitarist, bringing something truly different to the table and a great new addition to the Different Drumz family!
Purgatory will be hosting his new live shows on Different Drumz every month playing a fusion of music styles with all sorts of live sampling and music creation these shows will not be ones you will want to miss!
Purgatory presents the 'Welcome To Purgatory Show' live on Different Drumz radio on the first Wednesday of every month 8-10PM (GMT) make sure to check him out!
Useful Links
Purgatory Soundcloud | Purgatory Facebook | Purgatory YouTube | Purgatory Mixcloud