Offworld Recordings | Silence Groove – Mescaline EP (Out 1st June 2015)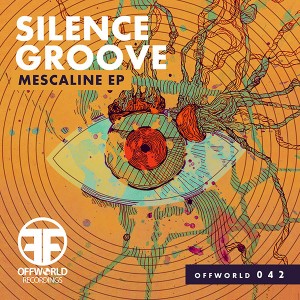 Silence Groove returns to Offworld for another stunning 4 tracker. The ep opens up with the beautifully uplifting `Shine through` before heading into the dark and psychedelic headliner `Mescaline`.`Sweeper` is an epic club track dripping with atmosphere before we leave with `Cue`, a subtle quirky roller with an analog feel.
Look out for Silence Groove appearing soon on the next `Transmissions Volume 5` and future music on Offworld.
Dj Support from : Stunna, Future Engineers, Scenic & Advisory, Electrosoul system, LM1, Mav, Rotation Deep, Overfiend, Monochrome Recs, Rogue State, Method One, Pbk.
The Offworld Recordings catalogue can be found at all good digital stores, check their website for news, sound clips, and info on forthcoming titles.
Useful Links
Offworld Website | Offworld Store | Silence Groove Soundcloud | Silence Groove Facebook