New Drum & Bass T-Shirt Designs From Only £15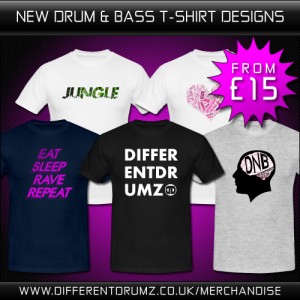 Attention all dnb heads & junglists worldwide! We have recently added a selection of fresh and exclusive drum and bass t-shirt designs to our merchandise store to add to our current stock of t-shirts, hoodies, caps & accessories, make sure to check them out!
We also have regular offers and discounts on our merchandise too so make sure to check the banner at the top of the page for the current discount code you can apply to your orders.