Methlab Recordings | Allied – Obscurity EP (Out Feb 5th 2016)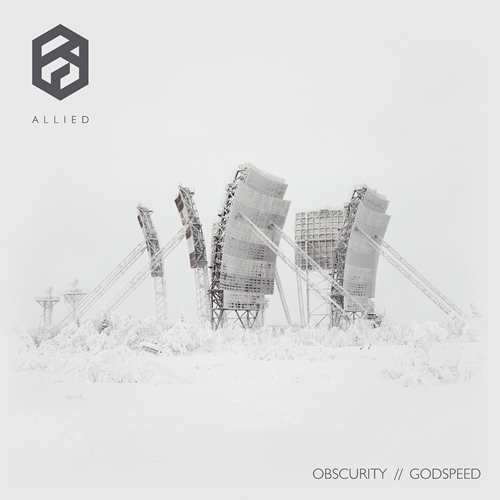 Influential neurofunk, tech and bass agency – Methlab – land with the first release of their limited BNKR series, opening the label with Allied and his Obscurity ep as a 4 track digital ep and 2 track vinyl single. Following up his revered track 'Anesthesia' on the 'Methlab // 1' EP released through Bad Taste Recordings, Allied demonstrates his refined production technique and sleek, dubbed out futuristic sound with an EP designed to churn the dance-floors of tomorrow.
Obscurity opens the ep with filtered, washed-out pads and understated stabs that build towards a pure tidal drop of powerful undulating bass, underpinned by a firm stepper beat. Godspeed introduces a pure breed of desolation and immaculate sonic tundra, breaking into a wall of relentless and perfectly balanced tech percussion. Centaurus A takes listeners to the realm between conscious and hazy unconscious realities, with a dreamy and haunting inhuman vocal element leading into a powerful and driven roller, punctuated with dub stabs and wearing its dub-techno influences clearly. Grey Matter steps back with a light touch and beautifully placed call and answer synth element, while firm sci-fi reeses cut through to bring a unique edge.
With its stripped-down future aesthetic, the vision of the BNKR series is to create timeless pieces of highly polished production, packaged within the beautiful, stark artwork of Russian photographer Danila Tkachenko. Carefully presented and collectable, the first part of this limited series is a must have for any true follower of dnb.
Out in all major stores from 5th Feb 2016
Useful Links
Methlab Website | Methlab Soundcloud |  Methlab Facebook | Allied Facebook | Allied Soundcloud