Maverick Sabre – I Need (United Souls Bootleg) | Free Download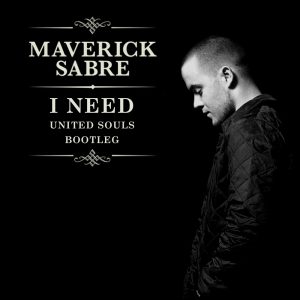 The guys at 'United Souls' have just dropped another free download and this time it is a cheeky little liquid drum & bass bootleg of a well known tack from 2012 by respected artist 'Maverick Sabre'. This track is oozing with soul and it has been stamped with their signature style, turning it into a clean and fresh liquid drum and bass roller with solid punchy breaks & deep sub driven basslines!
We really hope you like the track and please feel free to share the love by giving it a little like, share or comment to help us spread the word.
Also, to stay updated with future releases from both Different Drumz and United Souls, make sure to follow us on your favourite social media accounts using the links featured at the bottom of this page. Your support is very important to us and we would really appreciate it!  
The Track
The Download
Useful Links
Different Drumz Soundcloud | Different Drumz Facebook |United Souls Spotify | United Souls Soundcloud | United Souls Facebook | United Souls Instagram