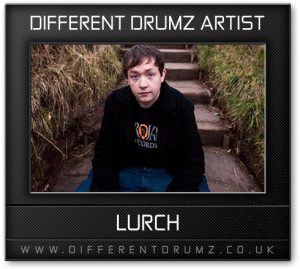 Since an early age, Jamie Harris aka Lurch has been a keen music fan, multi instrumentalist and participant in any creative medium available.
A band member in various outfits from the age of fifteen, it wasn't until 2006 that he tried his hand at producing dubstep, a sound that was new and exciting at the time.
Five years later came the time to take production seriously, and pretty soon came releases on LDNB, Soul Deep Recordings and DNBB among others for the budding D&B producer.
Fast forward to 2016 and things are looking bright for the musically orientated producer. His release schedule includes tracks on Random Movement's new label Flight Pattern, Flexout Audio, Intrigue Music & Different Drumz Recordings to name a few as well as an array of remixes.
With European and British bookings on the horizon having just landed a support slot with Riya and no sign of slowing down musically, it's safe to say that Lurch is one to watch from now on….