Lockdown Recordings | Cybin – Kaleidoscope EP (Out 7th Dec 2015)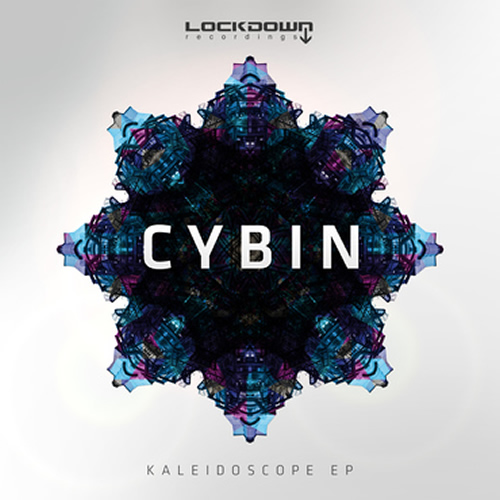 Home to some of the finest artists on the contemporary drum & bass scene, South West-UK label Lockdown Recordings has consistently delivered the goods, giving audiences what they want and developing musicians and producers like Trex, Superior Selectionz, Locksem, Despicable Youth, Zerosum and more. One of those who have been a highlight of the label has been Cybin. With music on Emcee, Trouble On Vinyl, Just Noyze, Lab Labels and Lockdown, his star is very much on the up. Now, prepare yourselves for LOCDIG024, the Kaleidoscope release, an opportunity to find out more about Cybin's sound, and Lockdown's mission.
The title cut leads us off, a fantastic voyage deep into Cybin's mind. Flowing, dripping sounds morph into a resounding amen break, as the producer adds in elements of beats, bass and amazing background sonics. Sensitive, open and ultimately optimistic, all of the colours of drum & bass are revealed through the Kaleidoscope. Lockdown are once again on the verge of something great with this release.
The VIP of Initiate is darker, harder, more urgent and truly something to make you stop in your tracks. Creeping samples draw you in to the world, and there's only one possible destination, total and complete annihilation. Truly terrifying, Initiate VIP reminds you of the power of the music to move you, and question your very existence. Now Listen picks the pace up again, lifting things up to liquid heaven, with touches of old skool and plenty of attitude.
Floating backgrounds, and light touches of keys help to counterbalance the heavyweight drums, as Cybin explores new areas of his imagination. Closer Hall Of Mirrors takes you deep inside the haunted house, with surprising cuts and effects thrown on top of a hypnotic beat and morphing, meaningful bass notes.
An EP of different chapters, Kaleidoscope tells a tale of a producer at the top of his game.
Audio Preview
Useful Links
Lockdown Website | Lockdown Soundcloud | Lockdown Facebook | Cybin Soundcloud | Cybin Facebook