Jones – Different Drumz Guest Mix | Feb 2017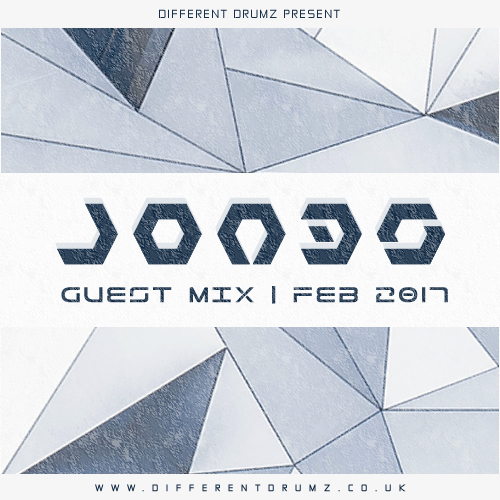 We are very proud to introduce a fresh new drum and bass guest mix from a new artist on Different Drumz & our good friend 'Jones'!
This is a one hour dnb mix rammed to the rims with a wide range of big tracks from down right dirty tek tracks and bassline bangers to sneaky rollers and the odd liquid track too, featuring a bit of everything from box fresh beats to classics and a sneaky dub here and there too… Enjoy!
Keep an eye out for more mixes coming from Jones in the future….
The Track List
1. Stress Level, Ant.TC1 & Chris SU – Waves (Survival Remix)
2. Halogenix – Take The Lead
3. Amoss, Gerra & Stone – The Domino Effect
4. Mikal – The Ruff Life
5. Origin Unknown – Sound In Motion
6. Calyx & Teebee – Elevate This Sound
7. Noisia & Phace – Floating Zero
8. Audio – New Bourne /// Tease – Skeptical – Desire
9. Lurch – Body Language
10. EBK – Strength
11. Mefjus & Inside Info – Repentance
12. Arkaik & Signal – Shapes
13. Signs – Poison Dart
14. Sigma – Rudeboy
15. Lynx – Clap Track
16. Skeptical & Strategy – Marka
17. Calyx & Teebee – Cyclone
18. Moving Fusion – Turbulence
19. Break – Who Got Da Funk
20. Blu Mar Ten – Thin Air /// Tease – Loadstar – Link To The Past
21. Maztek – Caph
22. Inside Info – Metamorphosis
23. Fre4knc – Tubular
24. Halogenix – Take The Lead (Lockjaw Remix)
The Mix
The Download