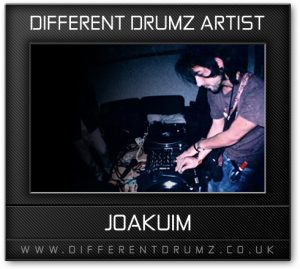 Joakuim (Joaquim Plossu) was born and raised in France and has been producing music for over 14 years. His interest in drum and bass pretty much started when he bought 'Zero T and Alix Perez – Refusal' back when it was released in 2007 and since this day he has never looked back!
He currently lives between Mexico and France  and his 'real' job is as a music producer scoring music for documentaries.
He still manages to work on his passion and produce drum and bass everyday and tries to focus his sound on the liquid and soulful side of dnb and digging and digging in to the deeper side of the music too.
Joakuim is the main man behind Sable Noir Recordings and also Open Mind, 2 labels he setup to release material on vinyl and he continues to release music with a bunch of close friends or minded labels i am used to working with these days including 31 recordings , Intrigue, Flight Pattern, Fokuz, Celcius, Prestige, Ambra, Vandal, Blendits, Im:ltd, Soul Rebel, Soulridaz, Lifestyle and now Different Drumz Recordings!
Useful Links
Joakuim Soundcloud | Sable Noir Soundcloud | Sable Noir Facebook | Open Mind Website