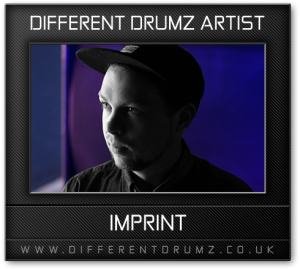 Imprint kicked off his musical career as a Leeds-based DJ and Promoter, and then started producing and forging his signature breaks-heavy liquid sound alongside Rush & Terabyte recordings bosses Altered Perception and Colossus.
So far he's had releases on the likes of Russian label Liquid Brilliants, Atmomatix, Soul Deep, Influenza, Rush Records, Plush Recordings, and, most recently, Halogen Music to name but a few, as well as a slew of well received self-releases.
Not content to rest on his laurels, he's got releases in the pipeline for Overflow Recordings, Lifestyle Music, Foulplay Records, Back to the Jungle and his debut EP on Different Drumz Recordings landing soon… Imprint is definitely one to watch!
Useful Links
Imprint Soundcloud | Imprint Facebook | Imprint Bandcamp