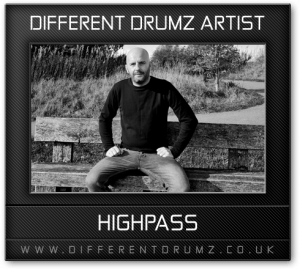 Welsh Valleys Born & Bred Shane West a.k.a Highpass has developed a strong passion for the drum and bass genre.
Fusing the upbeat energy of drum and bass with smooth atmospheric sounds and pianos highpass is now on the way to developing his own signature sound.
The end of 2021 marked a turning point for highpass as he had his first EP signing with DNBB Records he then went on to work alongside Mr Nitro to create a second EP which is due to be released on Different Drumz Recordings.
His influences are drawn from various artists such as Etherwood, Polaris and Hybrid Minds. The best is still yet to come for this artist and Highpass is hoping to create his mark in the wonderful world of drum and bass.
Useful Links
Highpass Soundcloud | Highpass YouTube | Highpass Instagram