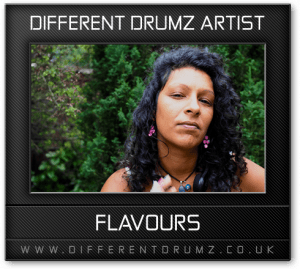 Jen a.k.a Flavours is a DJ based in Milton Keynes, England. It all started for her 16 years ago on a pair of 1210 Technics, mixing a variety of Drum and Bass and Hardcore on vinyl. She's been a Drum and Bass lover for around 2 decades, and originally mixed as a hobby. She began practising as a DJ 3 years ago, as she was looking for a career change and this is where her heart lies, in music.
Inspired by the DJ's and producers she loves, and her musically inclined friends who kept the faith in her and helped her realise what she could achieve, she embarked on the DJ journey. She enjoys a variety of Drum and Bass- Jungle, Liquid, Tech, Deep, Dark, Minimal, Old Skool…and loves to dance! She's now inspired by Producers such as Alix Perez, Break, Veak, Lenzman, Duoscience, Calibre, Calyx and Teebee, and going back to her first days of mixing, DJ's and Producers such as Clipz, DJ Hype, Andy C and Mampi Swift were the reason she fell in love with the genre.
She played at a few parties just before lockdown 2020, and had a set booked for Boomtown 2020 which was unfortunately cancelled. Since the rave scene went on 'hold', she's been mixing nonstop, bringing her friends in to do back to back sessions and MC over her sets. It's been a deeply emotional journey for her, battling with many challenges along the way; she's truly found herself in music, in Drum and Bass, and is honoured and humbled to be part of the Different Drumz family.
She believes music is something that brings people together, something that everyone has in common and can share globally. She believes it's a healer like nothing else in the world. With her eclectic mix of different styles of Drum and Bass, she takes you on a journey through the genre, to showcase and spread the good vibes and sounds DnB has to offer. With her heart fully in it, she aims to assist others in letting go of any animosity, and allowing the music in to help us grow, heal, unite, and move; for things that don't move will decay. Music is the only solution, and she's excited to share this adventure with you.  Join Flavours on the voyage, and tune in to her 'Keepin' it Real' show right here on Different Drumz.
Create peace by being kind brothers and sisters, and unite through the music!
Flavours presents 'The Keepin' It Real Show' live on Different Drumz Every first Thursday of the month 6-8PM GMT / 1-3PM EST
Useful Links
Flavours Soundcloud | Flavours YouTube