Duoscience Different Drumz Guest Mix | March 2019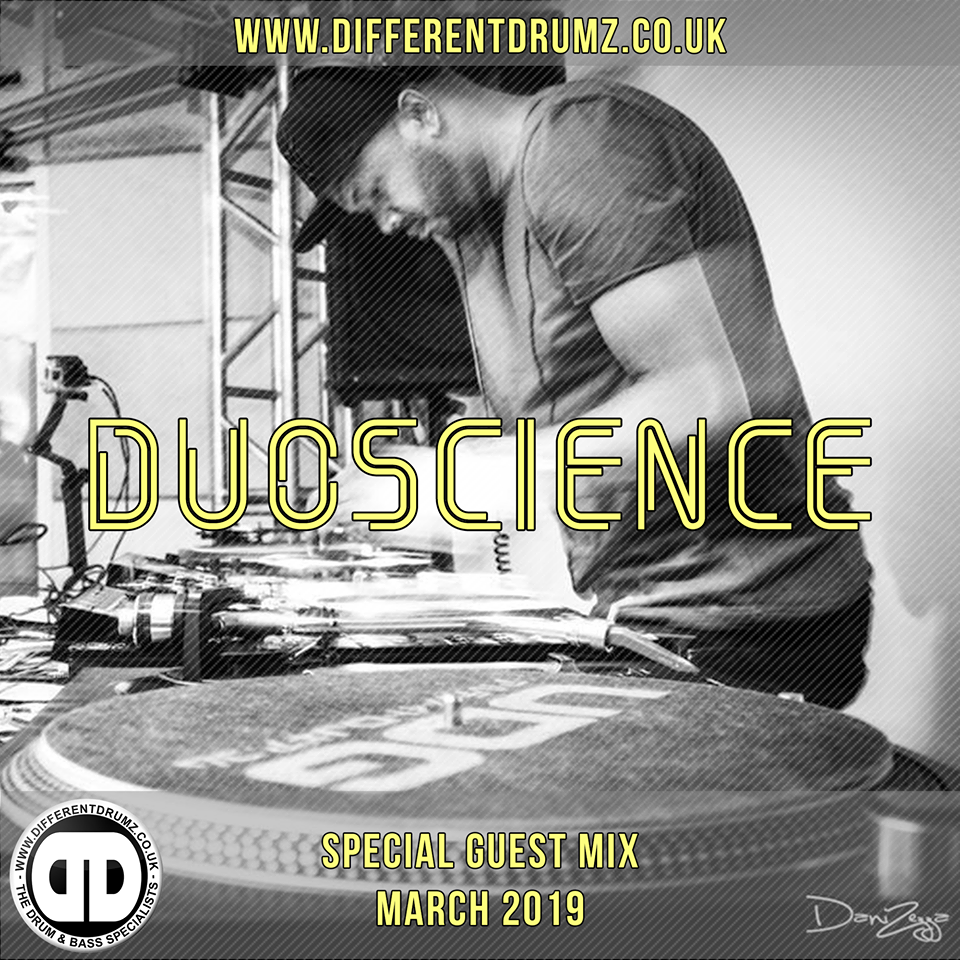 We are very happy to welcome our special guest and good friend Edu a.k.a Duoscience back to the Different Drumz camp once again, with another quality new drum and bass guest mix to treat your ears!
This mix features 1 hour of fresh and forthcoming dnb beats including plenty of  forthcoming tracks, some from himself and lots of goodies from other top names & rising stars in the scene!
We would like say a massive thank you to Duoscience for joining us again with another quality  new dnb mix, Melvin Gauld hosting the show, Sy High and of course everyone that tuned in on the night and joined us in the chat room too! Dont worry if you missed the show as this mix is now available to stream and download right here  so you dont have to miss out!
This Mix was first aired live on Different Drumz radio during 'The Lost In Sound Show' hosted by Dizzy Gee (02,03,19)
The Track List
01. Duoscience – King Of My Castle [DUB]
02. Handra & Mystic State – Side Effects (Fre4knc Remix)
03. Duoscience – Colombina [DUB]
04. LNO – Wretch
05. Submarine – Luna
06. Duoscience – Everything is Fine
07. Lockjaw – Empath (Muted Hue Remix)
08. Gerra & Stone – Inner Light
09. Shoyos – Heaven [Duoscience V.I.P]
10. The Upbeats & Halogenix – Kronan
11. Sl8r – Volcano
12. Focus 2 – Nova Era [Nu Old Skool Age Version]
13. Alexvnder – Need To Know
14. Duoscience – Steps in the Sand [DUB]
15. LMB – Savage
16. Duoscience – APC 18
17. Watashi – Saunter
18. Duoscience – Air Bongs
19. Tweakz – Electric Smile (Chrizz0r Remix)
20. Bert H & Edlan – Intercept
21. Halogenix – Don't You Know
The Mix
The Download
Useful Links
Duoscience Soundcloud | Duoscience Facebook | Diskool Facebook | Diskool Soundcloud