DJ Odyssey – Liquid Formula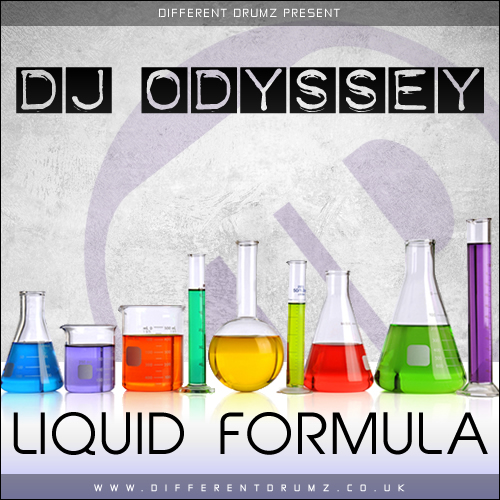 We have had an influx of quality new mixes featured recently on Different Drumz Radio and this one is no exception!
This mix is a beautiful liquid drum and bass mix from New York based artist DJ Odyssey with just over one hour of pure vibes! This is an exclusive mix and was first aired live on Diferent Drumz Radio during this years X-Mas Marathon 29/12/16.
The Track List
1) Paul SG – Fantasia | Jazzsticks
2) Stereotype – Lost In L.A. | Intrigue
3) Dave Owen – Travelogue | Liquid V
4) Logistics  – Reality Checkpoint | Promo
5) Paul SG – Not Worth It  | Jazzsticks
6) Andrezz – The Real Thing  | Liquid V Club Sessions VOL 5
7) Simplification & Translate – I Need You Now | Liquid V
8) Candi Staton – You've Got The Love (Holdtight Remix) | Promo
9) Paul SG Ft. Angelina Dove – Cherry Blossom Tears | Jazzsticks
10) Bailey – Stargazing (Feat. Tali) | Liquid V Club Sessions VOL. 6
11) DJ Marky, Makoto & A Sides – Tonight | The Kings Of Drum & Bass
12) Subsid – So Hold On | Liquid V
13) Submorphics – Burning Love (Lenzman Remix) | Liquid V
The Mix
The Download
Useful Links