Detail Recordings | Lynx – Vault 1 (Out 6th June 2016)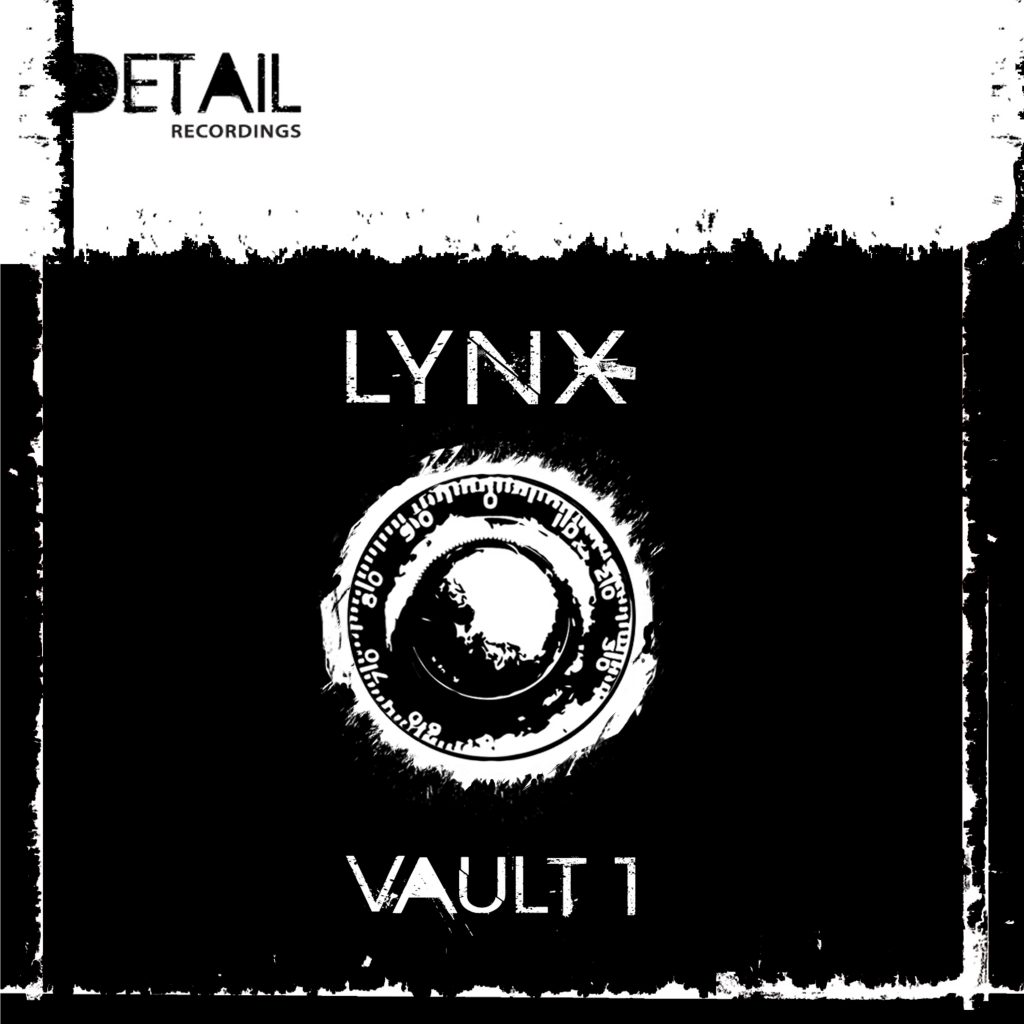 Producer, DJ, remixer, and fundamentally a musician, Portsmouth's Steve Lynx has had a storied career in drum & bass. His is one of the most recognisable and original sounds in the genre, and his music has graced the likes of Ram, Playaz, Digital Soundboy, Creative Source Hospital & Soul:R.
Now, Lynx is going back in order to go forwards. To celebrate ten years of dedication to the d&b scene, he relaunches his imprint, Detail Recordings. By gathering the best unreleased and unheard tracks spanning the last ten years, Lynx presents – Vault 1. The album features contributions and collaborations from the likes of DRS, Calibre, Tali, Kemo and many many more. Get ready to enter the Vault.
First off you descend to the deep, dark 2nd Floor alongside DRS and Kemo. The track, written in the era of the Raw Truth LP (Soul:R), acts as an intro to the whole project. The slow and low Ruffneck Sound follows, then Lynx shows off the full range of his skills on the aptly-titled, full-on old skool rinse of Professor. Calibre then joins in on the classic Voyager, once again showing the depth of production that these two geniuses are capable of.
Cuts with Spoonface (the sublime Giving In), Hellrazor (In My Dreams and Steptoe, originally from 2010) and Zero One (the frenetic Amen Workout) continue the vibe, giving you hidden gems you might have missed from different time periods. before a couple of solo tracks – the rangy and flowing Knuckle Head and the sunny and optimistic Keep Going Back. Turn on the Style with Seed and Singer J, then revert into the Elextronix, as you skank and bounce through the basslines and drum loops.
Still is the sound of a producer at the top of his game, bringing in a shining, electronic intro, before dropping things down into a grimy main section which features subtle piano notes and humming, shimmering bass notes into a long fade out. The incredible Out Of Control, which features vocals from Lady Tali closes things out, before an instrumental reprise of 2nd Floor.
Vault 1 gives a unique insight into Lynx and his music. Get drawn in, get inside and let the music take you.
This release is due to hit all major stores on 6th June 2016
Useful Links
Lynx Soundcloud | Lynx Facebook | Detail Facebook | Detail Soundcloud