Delta 9 Recordings | Lisp – Got Me Down / Turmoil (Out Feb 4th 2016)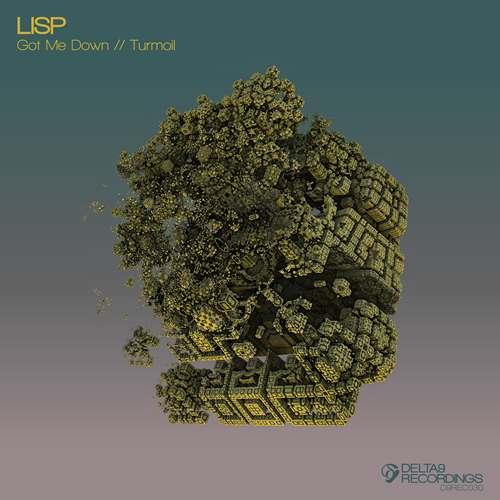 From Israel to Berlin, Lisp brings an international viewpoint to Delta9's latest release, D9REC030 Got Me Down / Turmoil.
Since his debut on E-Motion back in 2012, his music has been supported by such taste leaders as Matrix & Futurebound, The Prototypes, Loadstar, DJ Phantasy, Drumsound & Bassline Smith and many more, plus being featured on BBC 1Extra, Ministry Of Sound Radio and Shogun Audio Podcast.
A member of the Israeli Bassground collective, Lisp's live work has increased alongside his production, which he has backed up by studying sound engineering at college. He prepares for the future with Got Me Down / Turmoil, due for release on February 2016 by Delta 9 Recordings.
Got Me Down is a fascinating voyage into the unknown. Starting off quietly, the track builds out of nothing, the vocal snatch emanating out of the darkness. Once it reaches full resolution, the beat kicks in and off we go. Marauding, effortless basslines rush in, and Lisp shows what he can do. Headnodding drums resonate across the mix, and new windows into sound are opened. This one's a sure fire winner, and will bring a new name to many eyes and ears. Weaving in and out, the track continues unabated. Be sure to listen out for this one everywhere and anywhere.
Turmoil meanwhile drops in with some liquid vibes. The beat hits you right from the off, surrounded by percussion and stabs of low end. Vocals get mixed up into the track, before things go down deep, with some elastic bass fitting in between the speeded up drum work. There's menace and madness underneath all the Turmoil, as the producer mixes not only the sounds, but also the moods. One second there's light, the next dark, as we are taken on a tour of the good and bad parts of love.
D9REC030 is an amazing release, full of great music from the one like Lisp.
Out in all major stores from 4th Feb 2016
Useful Links
Delta9 Recs Website | Delta9 Recs Facebook | Delta9 Recs Soundcloud