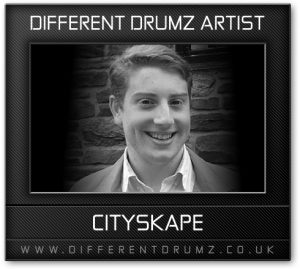 Born in San Francisco, Cityskape first fell in love with drum and bass while living in London, England. Soon thereafter he began producing tracks of his own and quickly earned releases on the likes of Soul Deep Recordings and Bay 6 Recordings.
In 2015, the now Philadelphia-based Dj and producer started his own label, Redcliffe Records, named after the street he lived on in London. Since then Redcliffe has released music by the likes if InnaSelf, Rolfey and many others and has had releases reach the Track-it-down top 10 and Juno Download top 100.
In the Redcliffe Records Show, Cityskape aims to play the best of current liquid DnB (with a few oldies mixed in) from both established artists and newcomers alike.
With his new "Timeline-E.P." out now on Bay 6 recordings and with some great releases lined up for his own label, what's left of 2017 and whats to come in 2018 will surely be an exciting time for this young up-and-comer.
Cityskape presents The  Redcliffe Records Show live on Different Drumz every Saturday from 7PM (GMT) playing the best in fresh and forthcoming soulful drum and bass including plenty of exclusives from his label too, make sure to check him out!